DÚO FUSIÓN'S RECORDINGS
---
"An ambitious quest to conquer all music types." —All About Jazz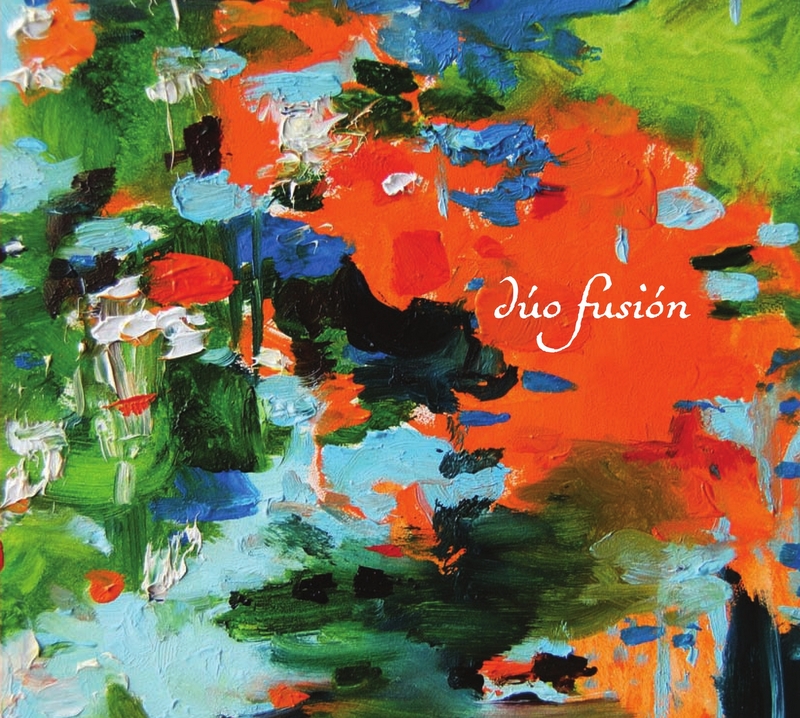 Dúo Fusión: "Dúo Fusión"
A classical flutist. A jazz guitarist. Worlds apart musically, right?
Actually, Sarah Swersey and Joe Belmont have a common bond that's essential for a successful collaboration: They both love to stretch themselves. Ever since these musicians began performing together as Dúo Fusión, they've been reaching beyond all genre boundaries.
All of that stretching and more can be heard on Dúo Fusión, their debut CD. In addition to the classical music of J.S. Bach and Gabriel Fauré and the jazz of Miles Davis and Chick Corea, Sarah and Joe delve into traditional sounds of Peru and Ireland and Greece and Italy, and also have a go at "My Favorite Things" and "Manhã de Carnaval," the theme from the film Black Orpheus. The disc is all over the map, but sublime musicianship enables Dúo Fusión to hold together as a cohesive artistic statement.
Give the audio samples below a listen (click on the arrow beneath each title) and judge for yourself. And do yourself a favor and also spend a few moments gazing at the CD's cover art. It's from a vividly gorgeous painting by the duo's artist friend Donnabelle Casis.
Dúo Fusión has received considerable airplay on both the jazz and classical programs on western New England's NPR affiliate, WFCR (88.5 FM, Amherst, Mass.), and on jazz and other diverse programing of the noncommercial station WMUA (91.1 FM, Amherst). The CD is available from Sarah and Joe at concerts and through online retailers such as CD Baby, with digital downloads available there as well as iTunes (see links below and at left). Enjoy!
---
Prior to collaborating to create Dúo Fusión in the spring of 2009, Sarah Swersey and Joe Belmont each had performed and recorded with a variety of ensembles, in classical and jazz and beyond, over the years. And each has a solo CD:

Sarah Swersey: Nightingale
Spellbinding solo flute lullaby improvisations to transport listeners of all ages
on an inward journey to a place of emotion and stillness.
"Music that can wake you up to a peaceful place in the heart." —Yoga Journal
---
Joe Belmont: Sketches from the Journey Home
A striking array of original compositions on solo guitar, from Celtic to classical,
acoustic rock to funk.
"Hear how the guitar slips out from the baroque/classical form and into Travis-style
folk picking, a bent note, a jazz chord, swing." —Daily Hampshire Gazette