"The best music sometimes comes in the smallest packages.
Take, for instance, Dúo Fusión . . ." —All About Jazz magazine
ABOUT DÚO FUSIÓN
---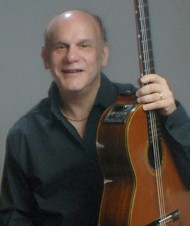 Joe Belmont, recognized as one of the finest guitarists in
New England, plays an extraordinarily broad range of styles — classical, jazz, flamenco, and rock, to name a few. A native of New York City, he played his first gigs and made his first recordings by age 17, and has been performing professionally for over 30 years. Originally self-taught, Joe later studied classical guitar and received a degree in music theory and composition at the City University of New York. He performs in a variety of musical settings: In addition to Dúo Fusión, Joe plays with the innovative world beat band Viva Quetzal and leads the jazz, R&B and funk ensemble the Joe Belmont American Music Trio. Aside from the Dúo Fusión disc, Joe has two solo acoustic guitar recordings (plus CDs with his jazz group and Quetzal), and has produced and performed on recordings for other musicians and film soundtracks. Joe teaches privately and is on the music performance faculty at Amherst College and Director of Jazz Studies at the Northampton (Mass.) Community Music Center. For more about Joe, go to his website, joebelmont.com.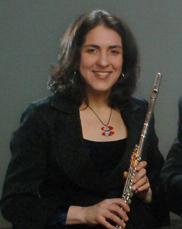 Sarah Swersey has enlivened the concert halls of Europe and America, performing orchestral and chamber music. A native New Yorker with degrees from Oberlin Conservatory and Yale University School of Music, she toured as co-principal flute with the American Soviet Youth Orchestra, performing under the baton of Leonard Slatkin and others. She spent seven years as principal flutist of the Orquesta Sinfónica de Tenerife in the Canary Islands, Spain, performing all over Europe both with the orchestra and as a guest soloist. Since returning to the United States, Sarah has performed at the Lincoln Center Festival, Weill Recital Hall at Carnegie Hall and the Tanglewood Music Festival. In the past decade, her music has expanded beyond classical, sparked by her participation in jazz cellist David Darling's improvisation studies program, Music for People. Sarah has since taught improv to conservatory students at Greenwood and Kinhaven music camps and at the Boston Youth Symphony Orchestra's summer camp. She also has performed on several recordings by the Grammy Award-winning Darling, who co-produced Sarah's CD, Nightingale. Sarah teaches privately and at Deerfield Academy and the Northampton Community Music Center. For more about Sarah, go to her website, sarahswersey.com.
OH, BY THE WAY . . .
---
There are two other ensembles using the name Dúo Fusión. One is an accordion-and-vocals ensemble in the Spanish principality of Asturias. The other (without the accent marks) is this hand-balancing act with Ringling Brothers and Barnum & Bailey's "FUNundrum" Circus: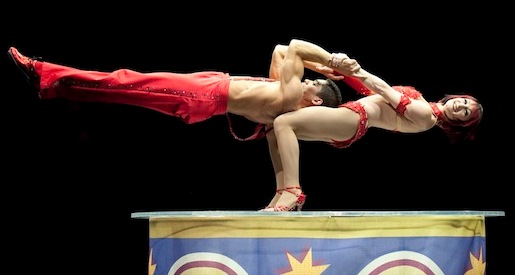 When you come see the flute-and-guitar version of Dúo Fusión, anticipate hearing exquisite music but do not expect Sarah and Joe to do any acrobatics.